Enhance Your Business Infrastructure with Digital Systems Integration, Inc. (DSI)
Digital Systems Integration, Inc. (DSI) offers a full suite of low-voltage electrical services designed to meet the unique needs of businesses in various industries. Our expert technicians are committed to providing top-quality solutions to help you build a reliable, secure, and efficient low-voltage electrical infrastructure for your organization. Explore our showcase of services to discover how we can enhance your business infrastructure.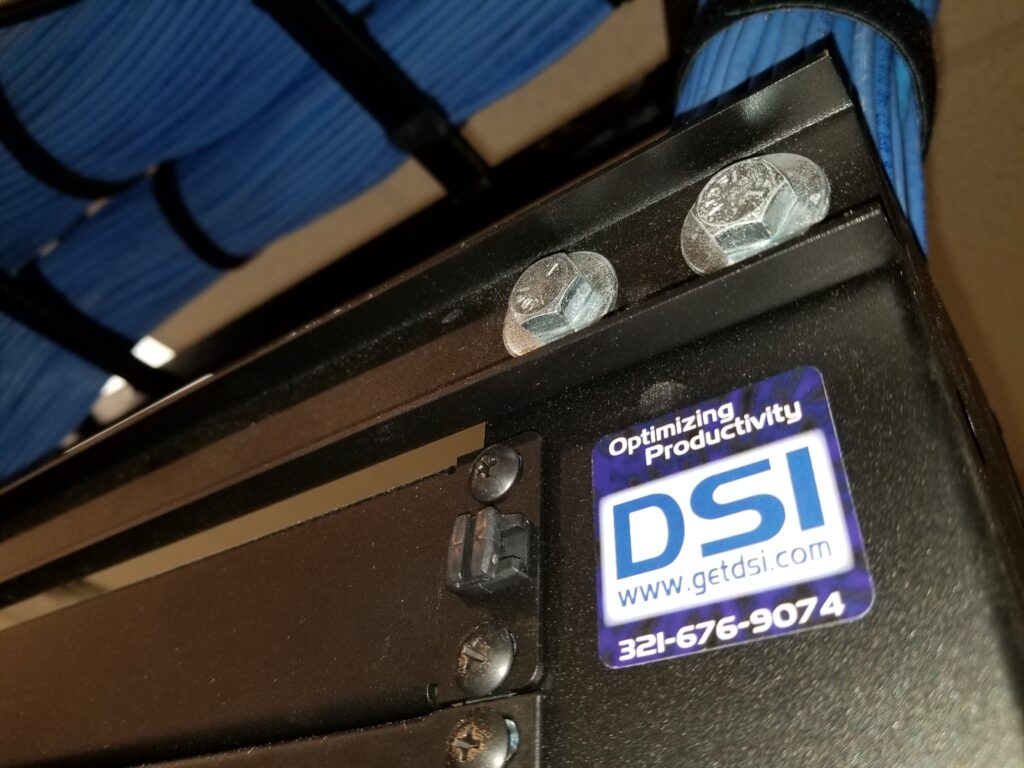 Our Low-Voltage Electrical Services Showcase
graph LR
A[Structured Cabling] -->|Efficient Communication| C[Low Voltage Electrical Services]
B[Security Systems] -->|Enhanced Safety| C
D[Fire Alarms] -->|Life Safety| C
E[Audio-Visual Systems] -->|Optimized Multimedia| C
F[Lighting Control] -->|Energy Efficiency| C
C --> G[Your Business]

Structured Cabling Solutions
Create a solid foundation for your communications and data network with our structured cabling solutions. We design, install, and maintain customized cabling systems that support your data, voice, and video needs, ensuring optimal performance and scalability for future growth.
Network Infrastructure Design and Installation
Build a robust and secure network infrastructure with our design and installation services. Our experienced team can help you plan, implement, and optimize your network infrastructure, including switches, routers, and wireless access points, to ensure reliable connectivity and high performance.
Security and Surveillance Systems
Protect your business assets and ensure a safe environment with our security and surveillance systems. We offer a range of solutions, including CCTV cameras, access control systems, and intrusion detection systems, tailored to your specific security requirements.
Audio/Video Solutions
Enhance your business's communication and collaboration capabilities with our audio/video solutions. We can design and install state-of-the-art audio/video systems for conference rooms, training facilities, and more, enabling seamless collaboration and effective communication.
Fire Alarm and Life Safety Systems
Ensure the safety of your employees and assets with our fire alarm and life safety systems. We offer design, installation, and maintenance services for a variety of fire alarm systems, including addressable and conventional systems, as well as emergency lighting and exit signage.
Access Control Systems
Control and monitor access to your business premises with our access control systems. We provide a range of solutions, from standalone systems to enterprise-wide, networked solutions, ensuring the right level of security for your business needs.
Paging and Intercom Systems
Improve communication and enhance security within your organization with our paging and intercom systems. We can design and install customized systems that allow for efficient communication across your facility, while also providing critical security features such as emergency announcements and lockdown capabilities.
Why Choose Digital Systems Integration, Inc. for Your Low-Voltage Electrical Services
Expertise and Experience
Our team of skilled technicians and engineers has extensive experience in designing, installing, and maintaining low-voltage electrical systems for a variety of industries. We stay current with the latest advancements in technology, ensuring that our clients receive the most innovative and effective solutions available.
Customized Solutions
We understand that every business is unique, and so are their low-voltage electrical needs. Our team will collaborate with you to develop customized solutions that align with your specific requirements, budget, and business goals.
Exceptional Customer Service
At Digital Systems Integration, Inc., we believe in building long-term relationships with our clients. Our commitment to customer satisfaction means that we go above and beyond to ensure that your low-voltage electrical needs are met and that you receive the highest level of service and support.
Get Started Today
Experience unparalleled efficiency, connectivity, and security with our comprehensive low voltage electrical services. Our certified professionals excel in designing, installing, and maintaining state-of-the-art systems tailored to your business needs. Elevate your organization with our cutting-edge solutions for structured cabling, security systems, fire alarms, audio-visual setups, and lighting control. Discover the ultimate synergy between technology and performance today!
Elevate your business infrastructure with our comprehensive low-voltage electrical services. Contact Digital Systems Integration, Inc. today to schedule a consultation and discover how we can help you optimize your organization's technology and security needs.