Managed IT Services for Space Coast Florida Businesses
Experience seamless operations, enhanced security, and regulatory compliance with Digital Systems Integration, Inc. (DSI)'s comprehensive Managed IT Services. As a trusted Managed Service Provider (MSP) and Managed Security Service Provider (MSSP) in Space Coast Florida, we help businesses optimize their IT infrastructure and minimize risks, empowering your organization to reach its full potential.
graph LR
A[Managed IT Services] --> B[IT Infrastructure Management]
A --> C[Network Management]
A --> D[Cloud Services]
A --> E[Data Backup and Recovery]
A --> F[Endpoint Security]
A --> G[Compliance Management]

Managed IT Services for Your Business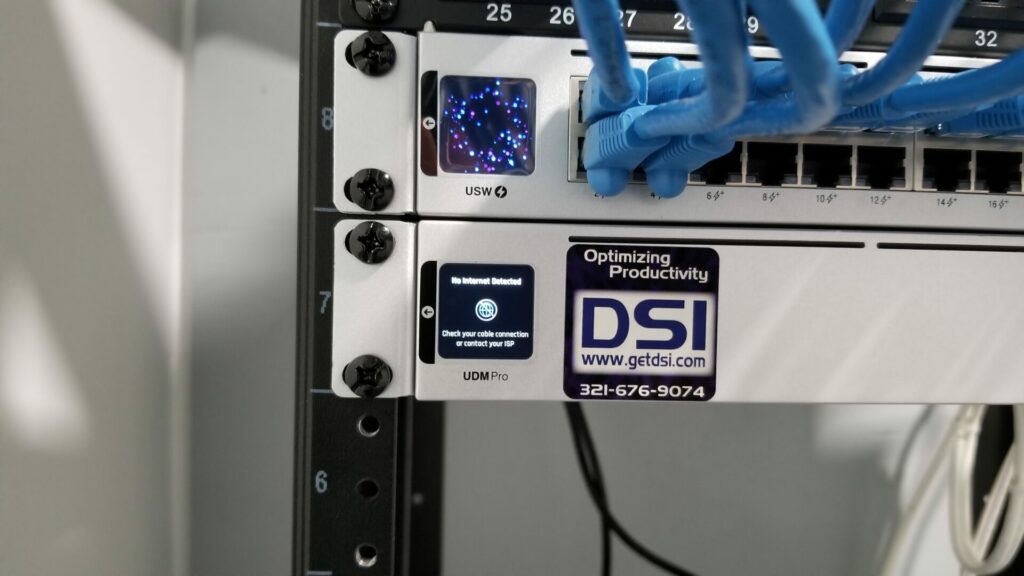 Our wide range of managed IT services includes:
IT Infrastructure Management: Optimize your IT environment with proactive monitoring, maintenance, and support, ensuring the smooth functioning of your systems and allowing your team to focus on core business operations.
Network Management: Ensure maximum uptime and seamless network operations with our expert network management services, designed to keep your business connected and secure in the ever-evolving digital landscape.
Cloud Services: Migrate, manage, and optimize your cloud infrastructure with our tailored cloud services, providing enhanced efficiency and scalability for your organization. Our team will help you select the right cloud solutions for your specific needs and guide you through the entire process.
Data Backup and Recovery: Safeguard your critical business data with robust backup and disaster recovery solutions, minimizing the impact of any potential data loss. Our managed backup services ensure your data is always protected and easily recoverable in the event of an unforeseen disaster.
Endpoint Security: Protect your devices and data from potential threats with advanced endpoint security measures, keeping your business safe from cyberattacks. We implement the latest security technologies and best practices to ensure your organization's sensitive information remains secure.
Compliance Management: Achieve NIST, CMMC, and HIPAA compliance with our comprehensive security and regulatory solutions, ensuring your business adheres to industry standards. Our experts help you navigate complex regulations, building compliance into our service stack for seamless integration.
Why Choose DSI for Your Managed IT Services in Space Coast Florida?
Local Expertise: As a Space Coast Florida-based provider, we understand the unique requirements and challenges of businesses in our region, ensuring tailored solutions to meet your needs.
Comprehensive Services: Our extensive range of MSP and MSSP services covers all aspects of your IT infrastructure, providing a one-stop-shop for all your technology needs.
Compliance Focus: Our expertise in NIST, CMMC, and HIPAA compliance enables us to build compliance into our service stack, ensuring your business meets industry regulations.
Proactive Approach: We take a proactive approach to IT management, identifying potential issues before they become problems, and providing swift resolutions when needed.
Customer-Centric: Our commitment to customer satisfaction sets us apart – we strive to exceed your expectations at every step of the process, ensuring a seamless experience.
Proven Track Record: With countless satisfied clients in Space Coast Florida, you can trust DSI to deliver top-notch managed IT services for your business.
DSI: Your Partner for IT Success in Space Coast Florida
At DSI, we're dedicated to helping businesses in Space Coast Florida thrive by providing comprehensive, reliable, and scalable managed IT services. Our team of experienced professionals works closely with you to understand your unique needs, implementing tailored solutions that drive efficiency, security, and compliance. With our proactive approach, you can have peace of mind knowing that your IT infrastructure is in expert hands.
Get Started with DSI Today
Ready to transform your IT infrastructure and secure your business future with our professional managed IT services in Space Coast Florida? Contact us to schedule a free consultation, or email us at solutions@getdsi.com to request a quote for your project. Let DSI help you experience the peace of mind that