Cutting-Edge Commercial Audio Visual Solutions by DSI:
Elevate Your Business Today
Welcome to DSI, where we specialize in providing state-of-the-art commercial audio visual systems that take your business to new heights. With our expert knowledge and years of experience, we offer tailored solutions to create the perfect atmosphere and level of functionality you've always wanted. Let's explore the world of DSI's premium services.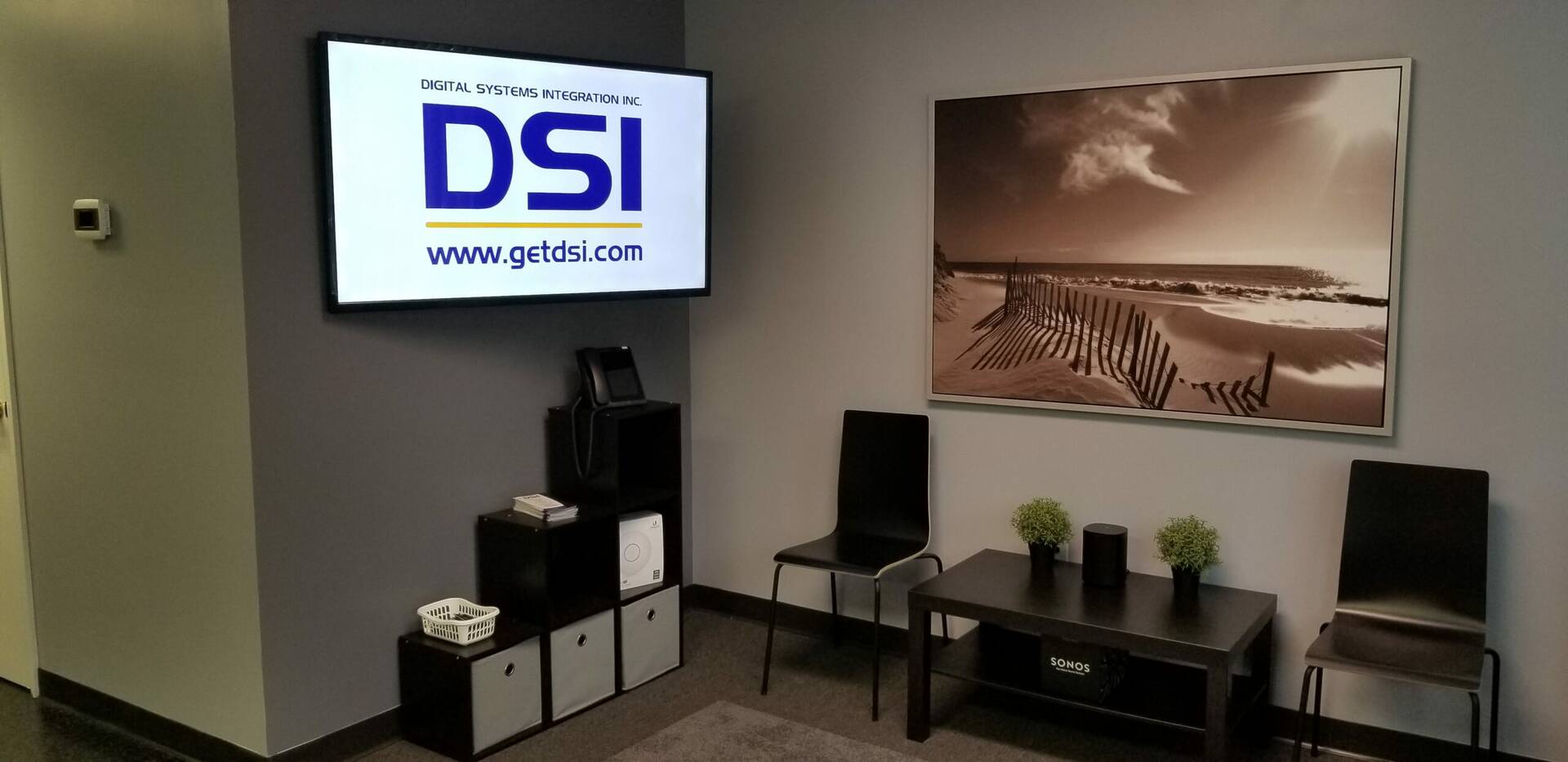 Enhance Your Business with Advanced Audio Visual Technology
Corporate Boardroom and Conference Room Solutions
Elevate your meetings and presentations with our cutting-edge boardroom and conference room audio visual solutions. Our team will work with you to design and install the perfect system, including high-definition displays, crystal-clear audio, and seamless video conferencing capabilities.
Video Conferencing Solutions
Stay connected with your team and clients no matter where they are. Our video conferencing solutions offer high-quality audio and video, ensuring your meetings run smoothly and efficiently. With DSI's expertise, we'll help you choose and implement the right technology for your business needs.
Digital Signage and Video Walls
Make a bold statement and capture your audience's attention with our digital signage and video wall solutions. From retail stores to corporate lobbies, our custom-designed systems can showcase promotional content, company news, or live data feeds to engage your audience and enhance your brand image.
Hospitality and Entertainment Solutions
Upgrade your hotel, restaurant, or event venue with our exceptional hospitality and entertainment audio visual solutions. We'll help you create a memorable experience for your guests with immersive sound systems, captivating displays, and seamless control over lighting and ambiance.
Training and Educational Facilities
Empower your educators and trainers with cutting-edge audio visual technology to foster an engaging learning environment. Our team at DSI will work with you to design and install interactive whiteboards, high-quality projection systems, and advanced audio equipment for your training or educational facility.
Integrated Control Systems
Effortlessly manage your commercial audio visual systems with our integrated control solutions. From a single interface, you'll be able to control lighting, temperature, audio, and video, streamlining your business operations and creating a seamless user experience.
Why Choose DSI for Your Commercial Audio Visual Needs?
At DSI, we pride ourselves on delivering exceptional service and premium solutions for our clients. Here are a few reasons why businesses choose us:
Expertise: Our team of highly skilled professionals has extensive experience in designing and installing commercial audio visual systems.
Customization: We work closely with you to understand your unique needs and design a system that aligns with your business objectives.
Quality: We partner with top manufacturers to provide state-of-the-art equipment and ensure the highest quality for your investment.
Support: Our commitment to your satisfaction extends beyond installation. We offer ongoing support and maintenance services to keep your systems running at peak performance.
Ready to transform your business with cutting-edge audio visual technology? Contact DSI today to discuss your project and discover the difference our expertise can make.
Streamlined Project Management for Seamless Audio Visual Integration
DSI ensures a smooth and efficient process when it comes to implementing commercial audio visual solutions. Our project management approach is built on clear communication, collaboration, and thorough planning. Here's a brief overview of our streamlined process:
Consultation and Needs Assessment
Our experts will meet with you to discuss your specific requirements and evaluate your business space. We'll take the time to understand your goals and expectations, ensuring we design a system that perfectly aligns with your objectives
.
System Design and Proposal
Our experienced design team will create a custom audio visual solution tailored to your needs. We'll present a detailed proposal that outlines the recommended equipment, installation plan, and associated costs, giving you a clear understanding of the project scope.
Installation and Integration
Our skilled technicians will handle the installation and integration of your new audio visual system with precision and care. We'll work efficiently to minimize disruption to your business and ensure a seamless transition to your new technology.
Training and Support
We understand that adopting new technology can be daunting. That's why we offer comprehensive training and support to help your team become familiar with the new audio visual systems. Our experts will be on hand to answer any questions and address any concerns, ensuring a smooth transition.
Ongoing Maintenance and Upgrades
To keep your audio visual systems operating at peak performance, DSI offers ongoing maintenance and support services. We'll monitor your systems for potential issues, perform necessary updates, and recommend upgrades when needed, ensuring your business continues to benefit from cutting-edge technology.
Industries We Serve: Audio Visual Solutions for Every Sector
DSI has a proven track record of providing exceptional audio visual solutions across a wide range of industries. Some of the sectors we've worked with include:
Corporate Offices: Enhance communication, collaboration, and productivity with advanced audio visual technology tailored to your business needs.
Healthcare Facilities: Improve patient care and streamline operations with seamless audio visual systems designed for the unique demands of the healthcare industry.
Retail and Shopping Centers: Capture your customers' attention and boost sales with eye-catching digital signage and immersive in-store experiences.
Sports and Entertainment Venues: Create unforgettable experiences for your guests with state-of-the-art audio visual technology designed for large-scale events and performances.
Government and Municipal Buildings: Improve communication, collaboration, and security with advanced audio visual solutions tailored to the unique needs of government organizations.
At DSI, we're committed to providing the best commercial audio visual solutions for your business. Don't see your industry listed? Contact us to discuss your unique requirements and discover how our expertise can help you achieve your goals.
Elevate your business with DSI's cutting-edge commercial audio visual technology. Connect with us today to learn more about our premium solutions and start transforming your space.
Summary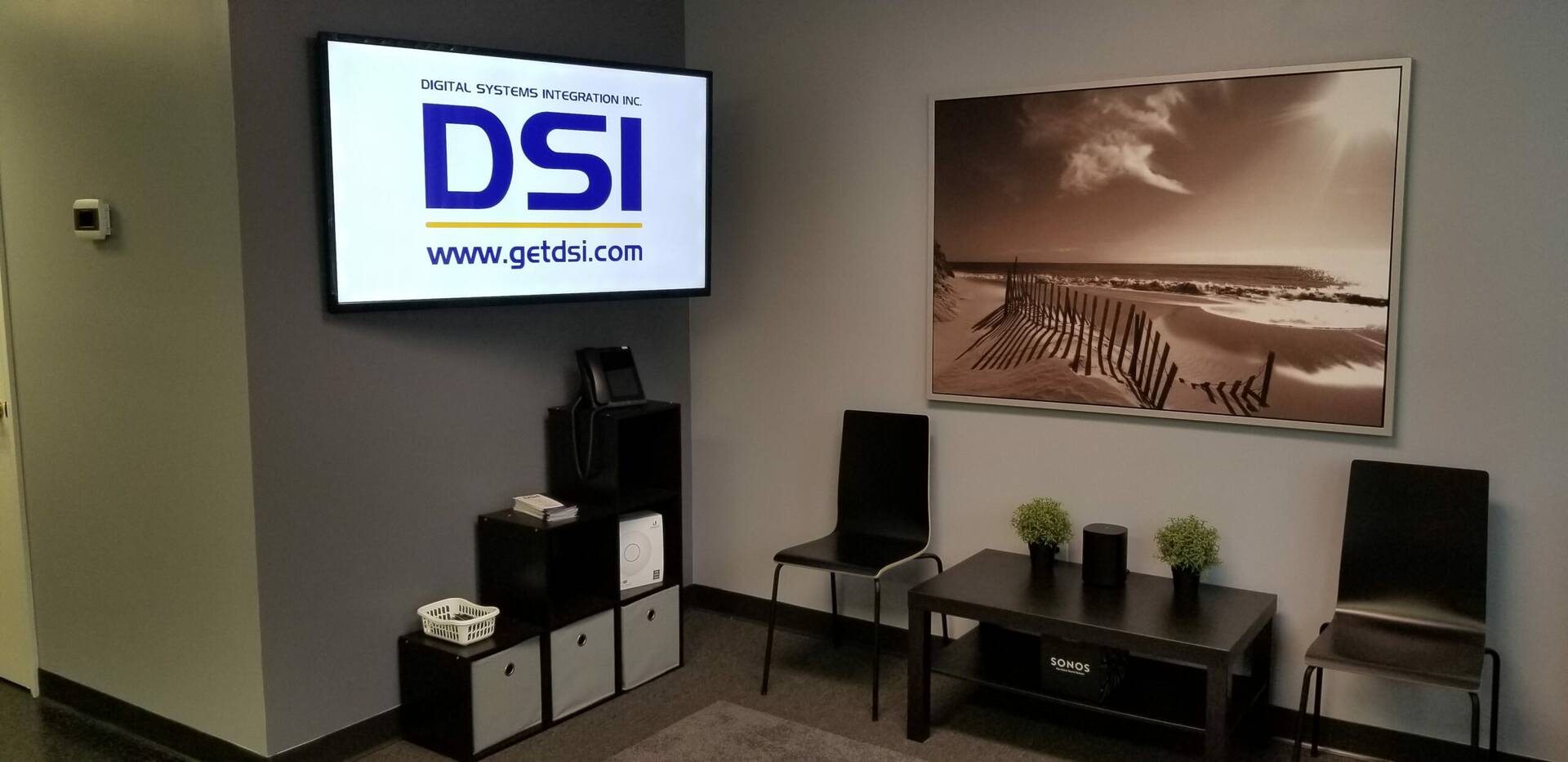 Service Type
Professional Audio/Visual Solutions
Provider Name
Digital Systems Integrations, Inc.
,
739 North Dr, Suite A
,
Melbourne
,
FL
-
32934
,
Telephone No.3216769074
Area
Description
Experience immersive and high-quality audio/visual systems tailored to your needs with our comprehensive range of professional solutions, including home theaters, commercial AV installations, and integrated conference room setups. Our expert team ensures seamless integration and a superior user experience, elevating your entertainment and communication capabilities."