Staying Connected and Productive with UNIVERGE BLUE CONNECT
UNIVERGE BLUE CONNECT transcends the traditional boundaries of business communication tools, combining your phone system, chat, video, screen sharing, file management, and conference calling into one seamless experience tailored for your business. A scalable cloud-based service, UNIVERGE BLUE CONNECT is backed by NEC's Stress-Free Cloud Experience, offering superior flexibility, reliability, and business continuity.
Leveraging Mobile Connectivity
UNIVERGE BLUE CONNECT empowers your mobile devices to become integral parts of your phone system. This facilitates an unprecedented level of workforce flexibility, with the power of connectivity accessible virtually anywhere, anytime, and on any device.
Enhancing Voicemail Efficiency
Say goodbye to traditional, time-consuming voicemail handling. UNIVERGE BLUE CONNECT transcribes voicemail messages into text and delivers them to your email, ensuring efficient handling and response times.
Unleashing the Power of Integrated Communication
Collaboration is key to productivity in the digital age. UNIVERGE BLUE CONNECT integrates chat, text messaging, video conferencing, screen sharing, and file sharing. It extends video conferencing capabilities to conference rooms, ensuring continuous connectivity between in-office and remote workers.
Integrating with ENGAGE for Superior UX and CX
UNIVERGE BLUE CONNECT and ENGAGE synergize to provide a single, seamless cloud solution. With a single user interface, this integration combines User Experience (UX) efficiency with Customer Experience (CX) enablement. This means better productivity for your employees and superior experiences for your customers.
Complementing Microsoft Teams
UNIVERGE BLUE CONNECT is the perfect companion to Microsoft Teams. Its powerful cloud voice integrates flawlessly with Teams, providing the advanced features your business needs. Whether you're looking to work side-by-side with Teams or within its native interface, UNIVERGE BLUE CONNECT offers unparalleled flexibility and feature-rich communications experience.
UNIVERGE BLUE CONNECT BRIDGE: Your Bridge to the Cloud
UNIVERGE BLUE CONNECT BRIDGE offers a perfect blend of on-premise and cloud solutions, transforming any place into a flexible workspace. Whether your NEC phone system is new or existing, CONNECT BRIDGE extends it to the cloud, enabling collaboration anywhere with integrated video conferencing, chat, and file sharing.
With user-friendly apps that are easy to set up and install, CONNECT BRIDGE allows you to keep your numbers while adding additional communication tools to your arsenal. Enjoy one low monthly per-user fee from NEC, the provider you trust with your business communications.
Conclusion
Choosing UNIVERGE BLUE CONNECT ensures your business stays at the forefront of digital communication technology. Its wide range of integrated features allows you to streamline your operations, enhance productivity, and deliver superior customer experiences.
graph TB
    A[Mobile Connectivity] -->|Empowers| B[Workforce Flexibility]
    B -->|Facilitates| C[Anywhere Connectivity]
    C --> D[Efficient Voicemail]
    D --> E[Integrated Communication]
    E -->|Enhances| F[Productivity]
    F -.->|Integrates with| G[ENGAGE]
    G -.->|Complements| I[Microsoft Teams]
    I -.-> J[CONNECT BRIDGE]
    J -->|Extends to Cloud| K[Flexible Workspace]
    K -->|Facilitates| L[Anywhere Collaboration]

UNIVERGE BLUE CONNECT, your key to streamlined business communication and enhanced productivity.
For more details, learn more here.
Summary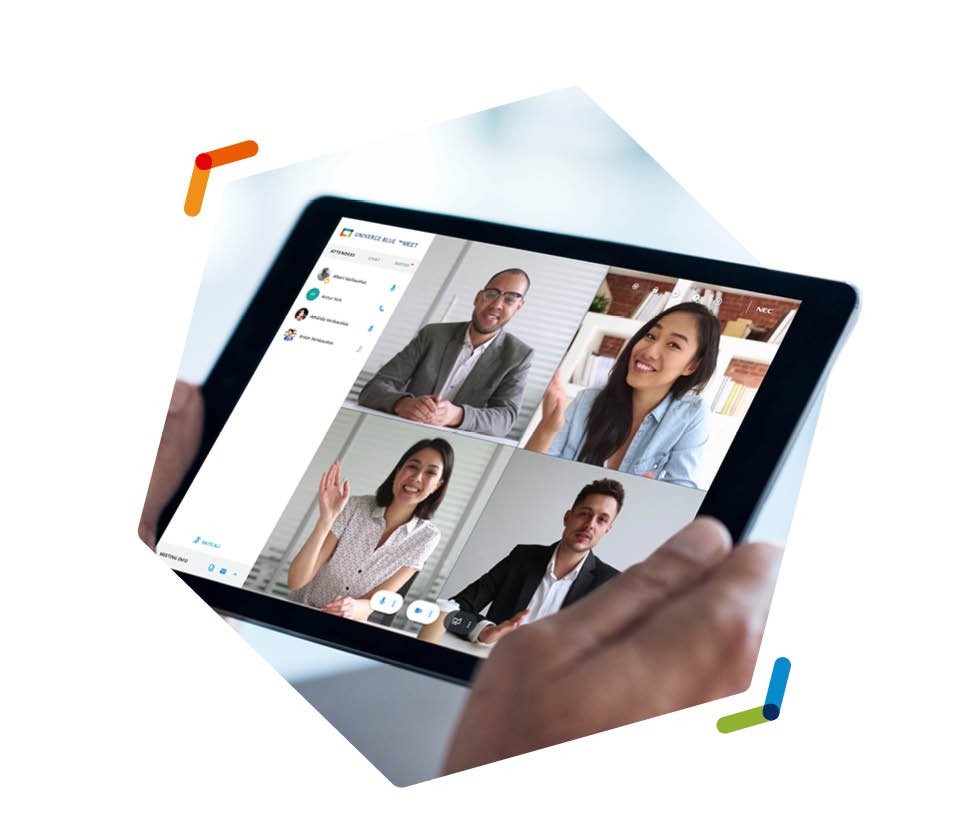 Article Name
Revolutionizing Business Communication: Unveiling the Power of UNIVERGE BLUE CONNECT
Description
Experience seamless and effective communication with UNIVERGE BLUE CONNECT, a revolutionary tool by Digital Systems Integration, Inc. that integrates your phone system, chat, video, and more into one versatile platform. Stay connected and productive with mobile device integration, voicemail transcription, and collaborative tools. Discover a robust cloud solution, working in synergy with Microsoft Teams, that can transform your workspace. UNIVERGE BLUE CONNECT, your bridge to enhanced business communication and superior productivity.
Author
Publisher Name
GETDSI | Digital Systems Integration, Inc.
Publisher Logo