In the age of digital transformation, business operations hinge on the speed, reliability, and security of their communication networks. For enterprises that span multiple office buildings, the challenge intensifies. Digital Systems Integration, Inc. (DSI) has championed the cause of digital excellence in Central Florida since 1994, and time and again, we've found Fiber to be the undisputed leader for inter-building connectivity. Here's why:
1. Superior Speed
Fiber-optic cables transmit data at the speed of light – quite literally. This ensures blazing-fast data transfer speeds, making real-time collaboration, large data transfers, and cloud operations seamless.
2. Unmatched Bandwidth
Fiber cables can handle high-demand tasks and simultaneous operations like video conferencing, cloud computing, and data backups without any hiccup, effectively catering to the future expansion of businesses.
3. High Reliability
Unlike traditional copper cables, fiber is less susceptible to temperature fluctuations, weather conditions, and moisture, all of which can deteriorate data transmission quality. In regions like Central Florida, where weather can be unpredictable, this reliability is a boon.
4. Enhanced Security
Data breaches can be crippling. Fiber optics offer superior security. They don't radiate signals, making them incredibly tough to tap. If an attempt is made, it's easily detectable as the system loses light and causes the entire system to fail.
5. Cost-Efficiency in the Long Run
While the initial investment for fiber might be higher than traditional alternatives, the long-term benefits—low maintenance costs, fewer downtimes, and reduced need for upgrades—ensure it's a cost-effective choice in the long run.
6. Resistance to Interference
Copper cables are susceptible to electromagnetic interference. Fiber, being light-based, remains unaffected by other electrical signals, ensuring consistent and uninterrupted data transfer.
7. Environmentally Friendly
Fiber optics are more energy-efficient than copper, requiring less power to operate. Reduced energy consumption means a reduced carbon footprint, making fiber an eco-friendly choice.
In conclusion, connecting office buildings with fiber is not just about achieving operational excellence—it's about future-proofing businesses. With expanding digital frontiers, the demand for reliable, fast, and secure data transmission will only increase.
Digital Systems Integration, Inc. (DSI) is well-positioned to guide businesses in Brevard and Orange Counties through this transition, with deep-rooted expertise in fiber connectivity solutions. If seamless inter-office communication is your goal, we're here to transform it into a reality. Reach out to us at solutions@getdsi.com or visit https://getdsi.com/#contact-us to embark on your journey to unparalleled connectivity.
Summary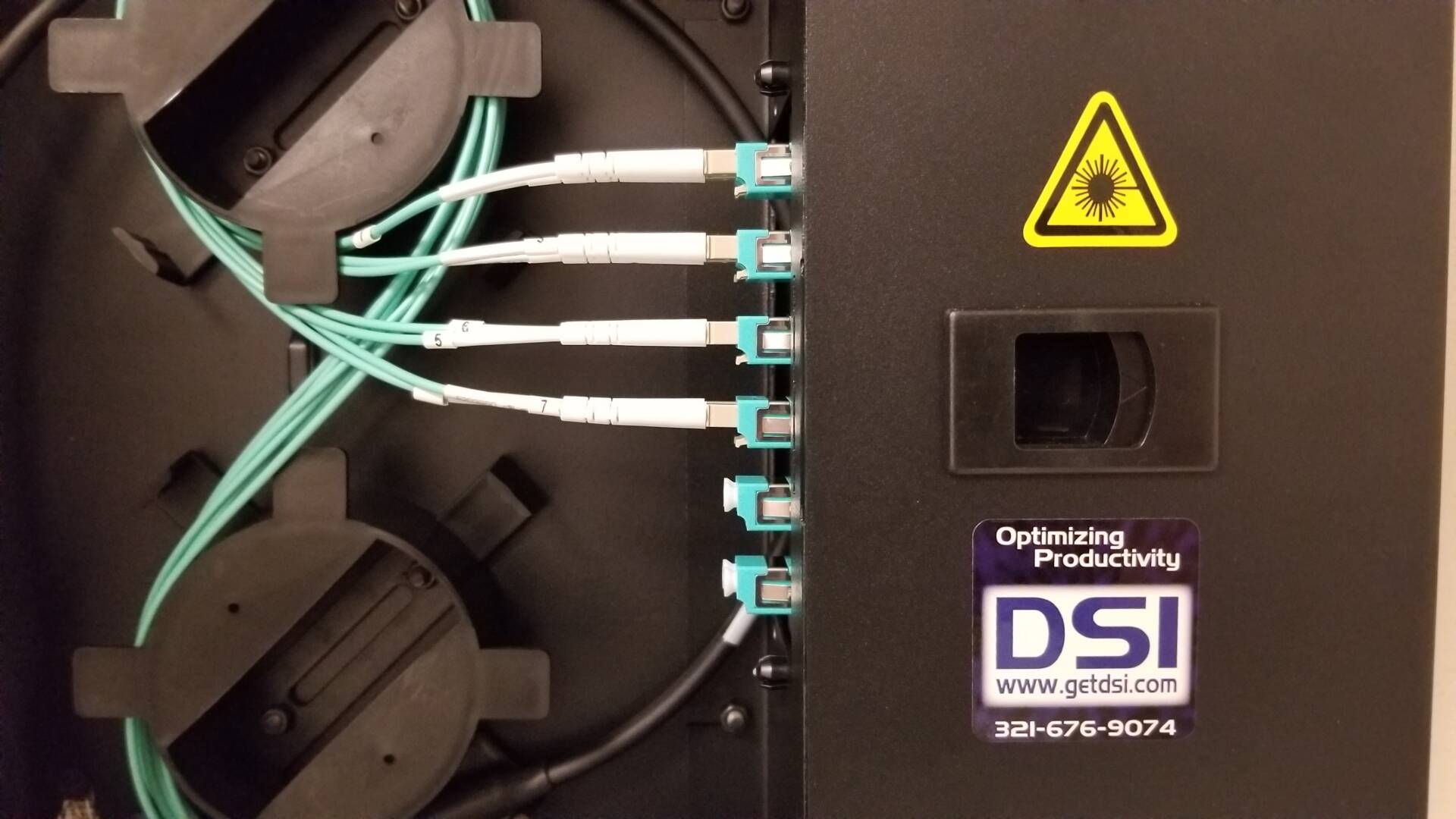 Article Name
Fiber Connectivity: The Optimal Choice for Office Building Integration with DSI
Description
"Discover why Fiber is the gold standard for inter-office connectivity. DSI, Central Florida's trusted tech expert since 1994, highlights the unmatched speed, security, and efficiency of fiber-optic solutions for businesses spanning multiple buildings. From cost savings to enhanced security, find out how fiber optics can future-proof and streamline your operations. Dive into the full article for insights on achieving operational excellence with fiber connectivity."
Author
Publisher Name
DSI | Digital Systems Integration, Inc.
Publisher Logo