Office Phone Systems for Businesses of All Sizes: Streamline Your Communication Today
At Digital Systems Integration, Inc., we understand that efficient communication is the backbone of any successful business. That's why we offer a wide range of office phone systems designed to cater to businesses of all sizes. Whether you are a small startup or a large enterprise, our tailored communication solutions will keep you connected, enhance productivity, and help your business thrive.
Our Office Phone Systems Solutions
VoIP Phone Systems
Experience the power of Voice over Internet Protocol (VoIP) with our cutting-edge phone systems. VoIP technology allows you to make and receive calls over the internet, eliminating the need for traditional phone lines. With features like call forwarding, voicemail-to-email, and video conferencing, our VoIP phone systems enable seamless communication within your organization and with your clients.
On-Premise PBX Systems
If you prefer a more traditional approach, our on-premise PBX systems offer robust communication solutions. A private branch exchange (PBX) is a phone system that allows your business to manage and route calls internally. With our on-premise PBX systems, you can enjoy features like call transfer, auto attendant, and call recording, all within your organization's secure network.
Cloud-Based Phone Systems
Embrace the flexibility and scalability of cloud-based phone systems with our advanced solutions. By hosting your phone system in the cloud, you can eliminate the need for expensive hardware and maintenance. Our cloud-based phone systems offer numerous features, including call forwarding, virtual receptionist, and remote access, allowing your team to stay connected no matter where they are.
Hybrid Phone Systems
For businesses looking for the best of both worlds, our hybrid phone systems combine the features of VoIP and traditional PBX systems. This allows you to enjoy the benefits of internet-based communication while retaining the reliability of a conventional phone system. Our hybrid phone systems are designed to adapt to your business's changing needs, providing a future-proof communication solution.
Why Choose Digital Systems Integration, Inc.
Expert Consultation and Installation
Our team of professionals will work closely with you to understand your business's communication needs and recommend the most suitable office phone system. We provide seamless installation and configuration, ensuring that your new phone system is up and running with minimal disruption to your operations.
Unparalleled Support and Maintenance
At Digital Systems Integration, Inc., we believe in providing ongoing support to our clients. Our dedicated support team is available to address any concerns or issues that may arise, ensuring that your office phone system remains operational and efficient. With our preventive maintenance services, you can rest assured that your communication infrastructure is always in top condition.
Scalable Solutions
As your business grows, so do your communication needs. Our office phone systems are designed with scalability in mind, allowing you to add new lines or features as required. This ensures that your communication solution evolves with your business, providing the necessary support for continued success.
Get Started Today
Don't let outdated or inefficient communication systems hold your business back. Choose Digital Systems Integration, Inc. for state-of-the-art office phone systems tailored to businesses of all sizes. Contact us today to schedule a consultation and discover how we can help you streamline your communication and boost your business's productivity.
Summary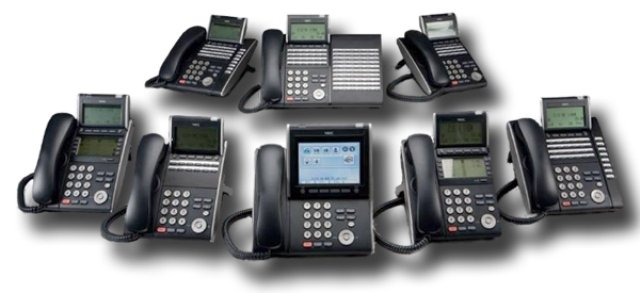 Service Type
VoIP Business Phone Services
Provider Name
DSI | Digital Systems Integration
,
739 North Drive, Suite A
,
Melbourne
,
Florida, USA
-
32934
,
Telephone No.(321) 676-9074
Area
Description
We provide on premise and cloud based VoIP business phone systems. Get your business the best solutions for your communications.