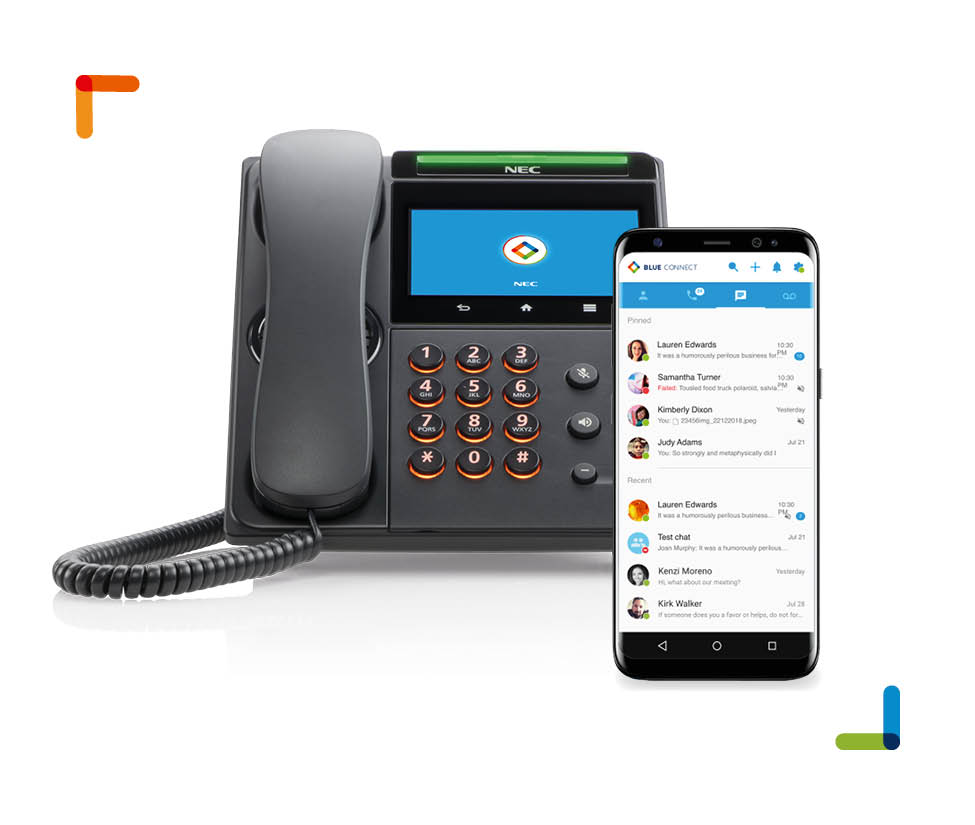 In today's fast-paced business environment, communication and collaboration tools are essential for success. NEC Univerge Blue Connect is a cloud-based unified communications and collaboration (UC&C) platform that offers a comprehensive suite of features designed to improve productivity, enhance teamwork, and streamline communications across your organization. In this article, we will explore the key benefits of using NEC Univerge Blue Connect to support your business operations.
1. Unified Communications and Collaboration
One of the primary advantages of NEC Univerge Blue Connect is the seamless integration of communication and collaboration tools into a single platform. This unified approach enables users to access voice, video, messaging, and conferencing capabilities from any device, ensuring a consistent user experience across multiple channels. By consolidating these tools, your team can collaborate more efficiently and effectively, leading to increased productivity and better decision-making.
2. Scalability and Flexibility
NEC Univerge Blue Connect is designed to support businesses of all sizes, from small startups to large enterprises. The platform's scalability allows you to easily add or remove users and features as your business grows and evolves. This flexibility enables you to tailor the solution to your specific needs, ensuring that you only pay for the services you require.
3. Enhanced Mobility
The mobile-first approach of NEC Univerge Blue Connect empowers your workforce to stay connected and productive, even while on the go. The platform's mobile app offers a full range of UC&C features, including voice, video, messaging, and presence, allowing your team to communicate and collaborate from anywhere, at any time. This increased mobility leads to greater efficiency and responsiveness, as employees can easily access the tools and information they need to perform their tasks.
4. Robust Security and Compliance
NEC Univerge Blue Connect is built with security and compliance in mind, ensuring that your sensitive data and communications are protected. The platform offers end-to-end encryption, multi-factor authentication, and secure data centers to safeguard your information. Additionally, NEC Univerge Blue Connect is designed to meet various industry-specific compliance requirements, such as HIPAA, GDPR, and SOC 2, providing peace of mind for businesses operating in regulated industries.
5. Streamlined Integration with Business Applications
NEC Univerge Blue Connect offers seamless integration with popular business applications, such as CRM systems, productivity suites, and collaboration tools. By integrating these solutions, your team can access all the information and functionality they need from a single interface, simplifying workflows and reducing the time spent switching between applications. This streamlined approach leads to increased efficiency and a more cohesive user experience.
6. Reliable and High-Quality Service
NEC is a trusted provider of communication and technology solutions, with a reputation for delivering reliable, high-quality services. With NEC Univerge Blue Connect, you can expect exceptional performance and uptime, ensuring that your organization can communicate and collaborate without disruption. The platform's cloud-based architecture also provides automatic updates and maintenance, eliminating the need for manual intervention and ensuring that your system is always up-to-date.
In conclusion, NEC Univerge Blue Connect is an ideal solution for businesses seeking to enhance their communication and collaboration capabilities. By offering a unified, flexible, and secure platform, NEC Univerge Blue Connect enables your organization to improve productivity, streamline workflows, and support a mobile workforce. With its robust feature set and seamless integration with popular business applications, NEC Univerge Blue Connect is a powerful tool that can drive success for your business.