Structured cabling is the backbone of modern business operations. It determines the speed, efficiency, and stability of your company's network. A well-executed structured cabling system can drastically improve performance, while a poor setup can lead to endless headaches. In this article, we delve into the stark contrast between top-notch structured cabling and substandard jobs.
The Hallmarks of Expertly Crafted Structured Cabling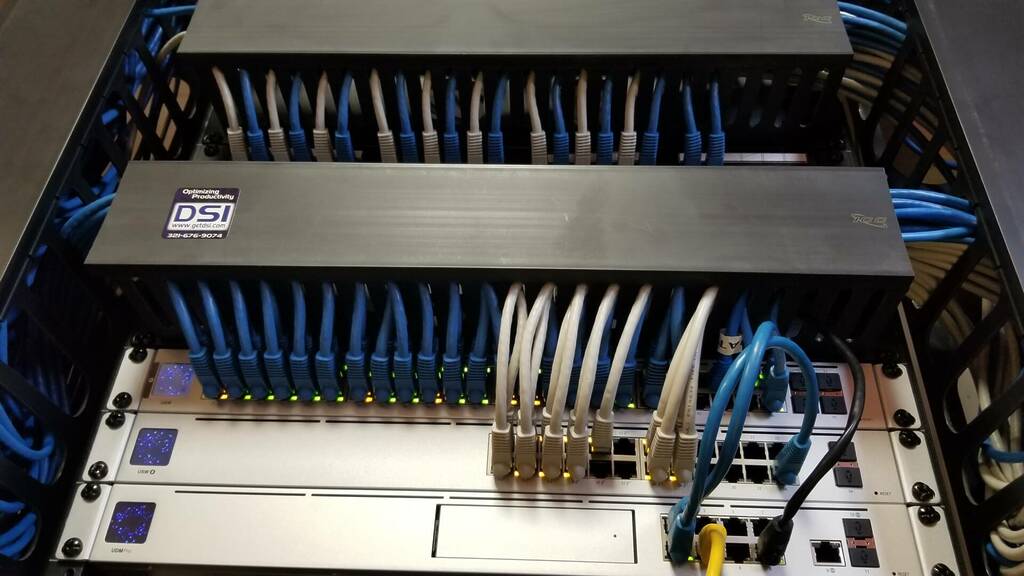 Organized and Neat Layout: Great structured cabling is visually pleasing. Wires are meticulously labeled, color-coded, and bundled together in a way that makes sense, facilitating easy troubleshooting and upgrades.
High-Quality Materials: Premium cables and connectors, compliant with industry standards, are used to ensure longevity and peak performance.
Optimized for Performance: There's no signal interference, and the system is designed to handle the current and future bandwidth needs of the business.
Safety First: Top-tier structured cabling installations prioritize safety. This means cables are kept away from potential hazards, proper grounding is implemented, and fire-resistant materials are used.
Regular Maintenance: A superior structured cabling system isn't just about the initial setup. Regular checks and maintenance are part of the package to ensure sustained peak performance.
The Red Flags of Poorly Executed Structured Cabling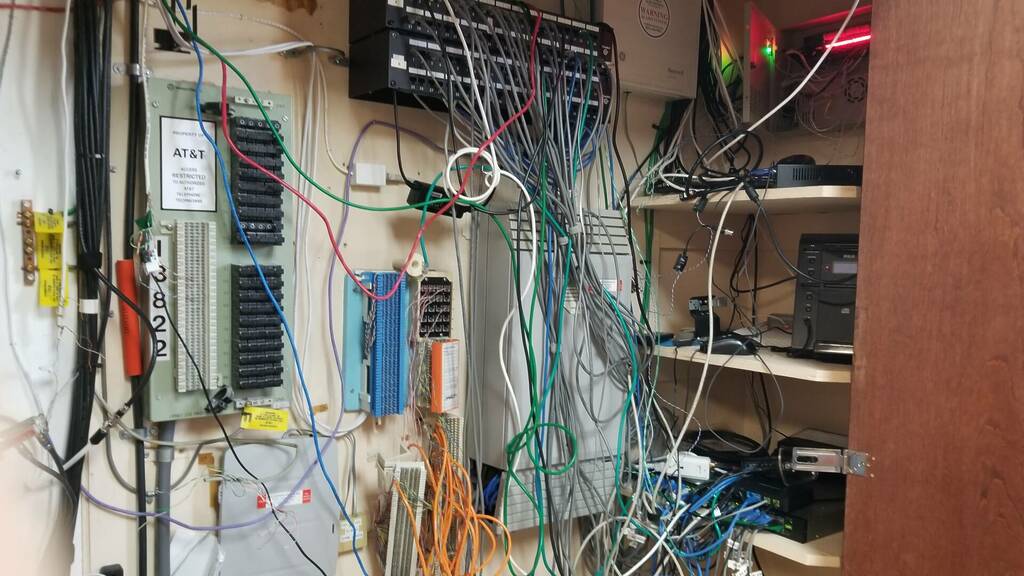 Messy Appearance: A jumble of cables without clear organization is a visual representation of negligence. This chaotic setup makes it nearly impossible to identify and resolve issues without extensive downtime.
Cheap Materials: Using substandard cables and connectors can lead to frequent network interruptions, reduced data transfer rates, and a shorter lifespan for the system.
Performance Issues: Bad cabling can lead to slow network speeds, dropped connections, and a host of other problems that can cripple a business's operations.
Safety Hazards: Poorly done structured cabling can become a fire hazard, especially if substandard materials are used. Incorrectly grounded systems can also pose a threat to your equipment and staff.
No Futureproofing: A haphazardly done job often lacks the foresight for future expansion. This means when it's time to grow or upgrade, the entire system might need an overhaul.
In Conclusion
The difference between a well-executed and poorly done structured cabling system is night and day. While a high-quality setup ensures smooth business operations, a bad one can lead to lost productivity, increased costs, and potential safety hazards.
For businesses looking to get it right the first time, or those seeking to upgrade from a subpar system, Digital Systems Integration, Inc. offers top-tier structured cabling solutions. With our expertise, we ensure your business's network is fast, reliable, and ready for the future. Check out the before and after pictures on our website to see the transformation we bring. Reach out to us at Digital Systems Integration, Inc. to learn more.