In the intricate world of network management, every detail counts. Among the myriad components that underpin an efficient IT setup, the network rack often goes overlooked. However, professionals know that the type of rack you choose can either streamline operations or introduce unnecessary complications. Digital Systems Integration, Inc. (DSI), Central Florida's leading technology solutions provider since 1994, delves into one of the most versatile and user-friendly rack designs: the swing gate network rack.
1. Easy Access to Equipment
A defining feature of the swing gate rack is its hinged design. This means IT professionals can quickly swing open the front or rear panels, granting immediate access to all networking devices and components housed inside. No more fumbling with screws or obstructed views; a simple swing provides full access.
2. Optimized Cable Management
The swing door design ensures that cables can be organized efficiently, reducing the chances of tangling or mismanagement. This organized setup is not just about aesthetics—it ensures better airflow, reduces the chances of accidental disconnections, and makes troubleshooting easier.
3. Enhanced Cooling Efficiency
With the ability to swing doors open, airflow can be easily optimized to prevent overheating of the network equipment. Combined with strategic vent placements, these racks ensure your devices remain cool, extending their lifespan and ensuring consistent performance.
4. Space-Saving Design
For many businesses, office space is at a premium. The swing door network rack, with its compact design, ensures that your IT infrastructure doesn't monopolize valuable floor space, all while providing the accessibility and organization of larger rack solutions.
5. Improved Security
Swing gate racks typically come with lockable doors. This means that while accessibility for IT personnel is a breeze, unauthorized access is effectively deterred, ensuring your sensitive network equipment remains secure.
6. Future Expansion is Simplified
Thanks to the swing door design's inherent accessibility, adding new devices or reconfiguring existing setups becomes a much more straightforward process. As your business grows and evolves, your network infrastructure can effortlessly adapt.
7. Cost-Efficient in the Long Term
While the initial investment might be comparable to other rack types, the ease of maintenance, reduced downtime, and longevity of equipment housed within swing gate racks often translate to savings in the long run.
In essence, the swing door network rack is a testament to the idea that sometimes, the smallest changes can yield the most significant benefits. In a world where efficiency and adaptability are paramount, this rack design stands out as a must-have for modern businesses.
Digital Systems Integration, Inc. (DSI) has consistently championed innovations that drive operational excellence. For insights into how the right network infrastructure choices can propel your business forward, reach out to us at solutions@getdsi.com or drop by https://getdsi.com/#contact-us. Trust DSI to help you make the choices that matter.
Summary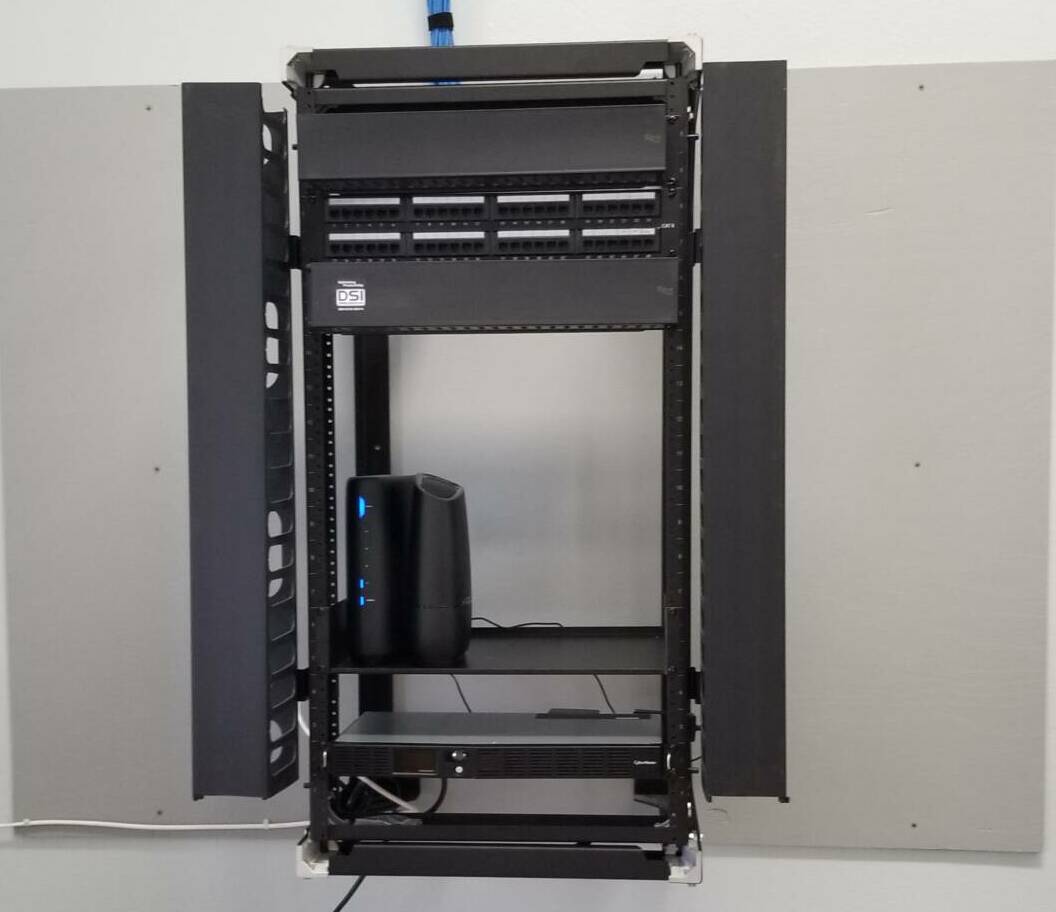 Article Name
Embracing Efficiency: The Key Benefits of a Swing Gate Network Rack
Description
Uncover the transformative benefits of swing gate network racks with DSI, Central Florida's tech leader since 1994. From unparalleled accessibility and cable management to enhanced cooling and security, discover how this innovative rack design can revolutionize your IT infrastructure. Streamline operations, save space, and safeguard your equipment. Dive into our comprehensive guide to make an informed decision for your business network's future.
Author
Publisher Name
Digital Systems Integration, Inc. (DSI)
Publisher Logo